---
Registration Fees
| | | |
| --- | --- | --- |
| | Early bird | On-site |
| Students | 12,000JPY | 15,000JPY |
| General | 30,000JPY | 35,000JPY |
Registration Procedure (including Accommodations)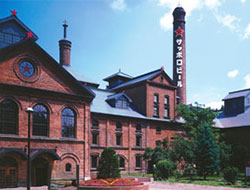 Registration is required for participants of the symposium. The Early-bird Registration now open!
Accommodations can be also registered.
Visit at the site.


---
Call for Papers
We have already closed the abstract submission of Youth Session and General Oral. But, GENERAL POSTER can be accepted for your submission.
The deadline of the Abstract Submission is postponed until February 14.
The scientific program will cover all aspects of catalytic research ranging from fundamentals to applications. The symposium will consist of a student program and a main symposium that includes plenary, keynote and contributed lectures and poster sessions. The language of the symposium will be English. Participants who are interested to contribute a paper to the symposium are requested to submit an abstract including the title of the paper, author(s), affiliations with address and e-mail address of corresponding author via e-mail.

Hokkaido University will sponsor Oral and Poster presentation awards for young researchers in Youth sessions, where Oral is 15 min, including discussion.
Yourth session will be held on May 15, Monday.

Guidelines for abstract preparation and submission are given in abstract template file. Please submit "Extended abstract in PDF format" and "Submission form" as attachment files via e-mail with the title (mail subject) of "The 16th KJSC Abstract Submission". Confirmation e-mail will be sent.
All authors (oral and poster presentations) are requested to submit an extended abstract via e-mail by February 14, 2017. Only the GENERAL POSTER is now accepted for your submission. The acceptance of papers, which have been submitted until February 14, will be announced after March 1, 2017.

The parsons with presentations in the oral sessions (Yourth and general) are cordially invited to submit a manuscript for publication in a special issue devoted to this conference in Catalysis Today, Elsevier. Manuscripts should be submitted on-line through the website before June 17, 2017. All the manuscripts will be peer reviewed following a standard procedure and acceptance will be decided by the Scientific Committee.
Template files can be downloaded here,
---
Number of the submissions until February 14
| | | |
| --- | --- | --- |
| | ORAL | POSTER |
| Youth session | 109 | 92 |
| General session | 79 | 27 |
The committee confirms that Number of Yourth Oral is
68
and that of General Oral is
66
(Now under regulation). The Yourh Session will be on May 15, Monday, and Morning of May 16, Tuesday. The General Session will be from 11:00 a.m. May 16, Tuesday to 17:00 p.m. May 17, Wednesday.
---