Join CATSJ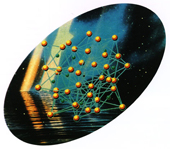 The Catalysis Society of Japan (CATSJ) was founded in 1958 to promote and encourage the growth and development of the catalytic science and technology.
To pursue our missions, the CATSJ holds various academic conferences, meetings, and seminars, and publishes journals and books. Through the activities of the CATSJ, members and other related individuals can exchange the latest scientific information, make discussions in various scientific meetings, get educational services, and promote international and interdisciplinary collaborations. With more than 2,500 members, academia, government and the industrial world are united in open activities. We are proud to contribute to the betterment of our society through our activities on catalysis.
Activities
CATSJ Meetings
CATSJ publishes "Shokubai (Catalysts & Catalysis)", a Japanese scientific journal, from 1959
CATSJ organizes or co-organizes about conferences, symposia, lectures, etc.
International Exchange
Research Divisions
CATSJ published yearbook, and introductory books
Outreach Activities
Support for Young People
Category & Benefits of Membership
Individual Member
Corporate Member
Membership Dues
Individual Member
General
9,000 JPY
Senior Member (over 65 years old)
5,000 JPY
Student
5,000 JPY
Corporate member
Single unit
120,000 JPY
(Note, 60,000 JPY at the first year)
How to join CATSJ
To apply for membership in CATSJ, contact the Office to obtain an Application Form and fill out and mail it. Or, you can directly apply for it via web site below.
Application form (in Japanese)
If you are already a member and want to update your contact information, please update it via My Account page, or contact the Office via e-mail (catsj@pb3.so-net.ne.jp)